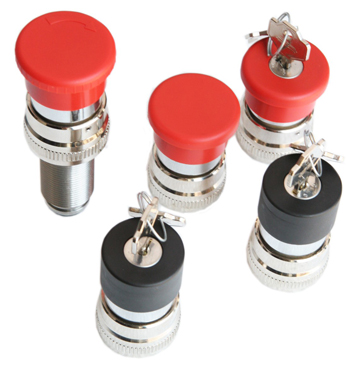 INTRODUCTION
Ex-d emergency pushbuttons are suitable for the use with Ex-d enclosures installed in industrial plants with potentially hazardous atmosphere classified as Zone 1 and Zone 2 for gases and Zone 21 and Zone 22 for combustible dusts.
Typically used on enclosures for custom control and emergency stop. Easy and secured installation.
Available types: turn to release, spring return and key operated. Supplied with contacts block and optional contacts.